Last Updated on March 14, 2023 by Henry T. Hawkins
If you're looking for a new set of tires, Costco is a great place to start. Not only do they have a wide selection of tires, but they also offer a great warranty program. In this blog post, we will discuss what the Costco tires warranty covers and how it works. We'll also provide some tips on how to get the most out of your warranty.
Costco offers a 5-year warranty on all of the tires it sells. This guarantee covers all performance and passenger tires. Costco gives a warranty to protect consumers against tire failure and treadwear damage. As a result, they will repair or replace damaged tires as part of regular vehicle maintenance.
According to a study done by Clark.com, a consumer website, Costco was the leader in terms of tire sales from 50,000 purchasers who had recently purchased their tires. Depending on the remaining tread, customers can get new tires under the Costco tire warranty. Furthermore, Costco replaces tires with a credit to your account.
Read on to learn more about Costco tires warranty, how it works, its restrictions, costs, and other important information.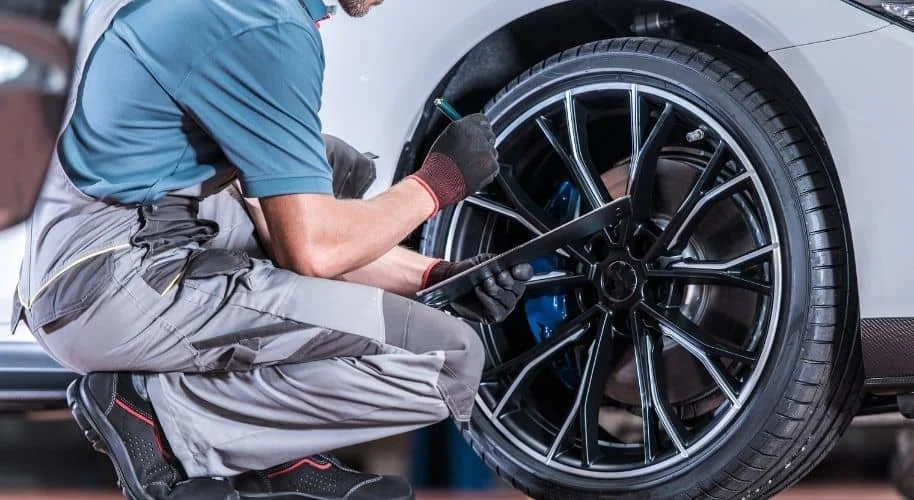 Costco tires warranty
As I mentioned earlier, Costco offers a 5-year warranty on the tires sold by the company. This warranty covers the following types of tires:
Passenger,
Light truck, and
Performance tires.
This warranty protects new tire buyers from tread damage and tire failure during regular vehicle usage.
How does a tire warranty work at Costco?
Tire warranties can vary by brand and purpose, but many models offer several years or even lifetime coverage for wear-out issues like tread separation and balding.
When selecting tires for your vehicle, be sure to consider the warranty and whether it meets your needs. If you are looking for reliable tires at an affordable price, Costco is a great option that provides excellent service.
One of the main advantages of buying tires from Costco is the quality assurance they provide. They offer top brands of passenger car and light truck tires in a wide selection of sizes, so you can find just what you need to keep your vehicle safe on the road.
Their tire warranties typically extend up to five years or 50,000 miles, whichever comes first, providing you with peace of mind knowing that you are covered against defects or premature wear.
Also read: How much does it cost to rotate tires at Walmart
Costco Tire Warranty Coverage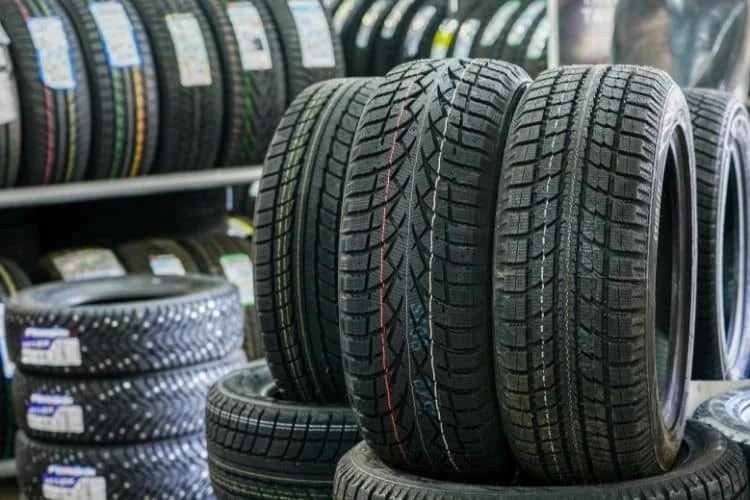 A 5-year Road Hazard Warranty is provided to all Costco Wholesale passengers, performance, and light truck tires. Customers are protected from tread wear damage and tire failure with a Five-Year Road Hazard Warranty covering all tires sold by Costco Wholesale. Due to standard legal vehicle operation, damaged tires will be repaired or replaced under this warranty program.
If you experience any problems with your tires during the coverage period, simply bring them back to Costco and they will replace them free of additional charge.
They also offer a tire rotation service every 7,500 miles to help ensure even wear and prolong the life of your tires. Costco is an excellent option for all your tire needs when it comes to quality and value.
Also read: Costco tires vs discount tire
Cases Not Covered by Costco Tire Warranty
1. If your tire goes flat due to a puncture, you will need to have it repaired or replaced. Costco does not offer free repair or replacement for flats.
2. If you experience tread separation, you may be eligible for a prorated refund or replacement from the manufacturer. However, this is not covered by Costco's tire warranty.
3. Damages caused by road hazards are not covered under the Costco tire warranty. This includes things like nails, glass, potholes, and other debris that can cause damage to your tires.
4. Tires worn down from regular use are not covered under warranty. Tires typically have a lifespan of about 50,000 miles, so if your tires are starting to show signs of wear, they may not be covered.
5. If you need to have your tires replaced due to a recall, the replacement cost will not be covered under warranty.
6. If you buy new tires from Costco and then decide to return them, the return policy excludes tires from the standard 90-day return period. This means that you cannot return tires after 90 days, even if they are unused.
7. If your tires are professionally installed somewhere other than Costco, the labor cost will not be covered under warranty.
8. If you experience a problem with your tires after hours, on weekends, or during holidays, you will not be able to take advantage of the 24/7 roadside assistance included with the warranty.
9. The warranty only covers standard passenger vehicles and does not cover commercial vehicles, off-road vehicles, or trailers.
10. If you live outside of the United States, you are not eligible for the tire warranty. Costco only offers tire warranties to customers in the US and Canada.
Plus, the following circumstances also won't come under Costco tires warranty:
 – Tires that have been damaged as a result of accidents.
Tires have failed because of racing.
Improperly adjusting, wearing, or not maintaining the vehicle.
Vandals have damaged tires.
Tires for commercial vehicles.
Tires that wear rapidly or erratically.
A tire that was damaged because of using snow chains or studs
Off-roading tires
If you're not the original owner of the tires
– Accidents, inconvenience, loss of vehicle use, and all related costs up to the limits permitted by legislation.
It is important to understand the limitations of Costco's tire warranty to make sure your tires are covered if you experience any problems. If you have any questions about whether a particular issue will be covered, it is best to contact Costco directly for more information.
How do I check my Costco tires warranty?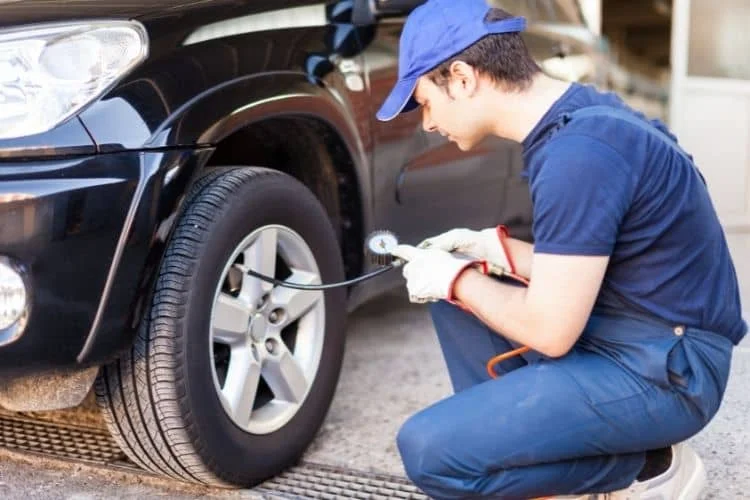 If you need to check the status of your Costco tires warranty, all you have to do is contact their customer service department. You can call them at 1-866-861-0450 or visit their website www.costco.com . They will be able to help you with any questions or concerns that you may have about your warranty.
When using a Costco warranty, one thing to keep in mind is that it does not cover everything. In order for your product to qualify, it must be purchased at a Costco location and also within 90 days of its purchase date.
Additionally, Costco's warranties only apply to products that are originally intended for consumer use and do not include commercial applications.
Another important factor in determining what type of warranty you need, Costco offers different levels of warranties depending on the product type. They usually offer a 5-year limited warranty that covers parts and labor costs associated with replacing or repairing defective tires.
However, they also offer extended warranties that cover additional time periods and some of the repairs may be free of charge.
Suppose you have a problem with your Costco warranty. In that case, Concierge Services are available to all members (which is a free technical support center provided to anybody who has purchased electronics or appliances). To utilize Concierge Services, call 1-866-861-0450 and bring your receipt and product model information with you.
They are always happy to assist customers in any way, so don't hesitate to reach out if you need assistance.
Costco Tire Prices Vs. Other Tire Dealers
When it comes to finding the best deal on tires, many people turn to Costco. Costco is known for offering great prices on a variety of products, including tires. But how do Costco tire prices compare to other tire dealers?
Here are some facts that can help you decide if Costco's tires are worth it. Other tire dealers typically charge more than Costco for identical car models.
Walmart
At Walmart, a brand new Michelin Defender LTX tire costs approximately $203.99. The cost of installation is about $15 per tire. Four tires costing $203.99 each would amount to $815.96 in total expenses. Installation charges, which are $60 each, must be added as well. The sum is $875.96.
Big O Tires
At this tire shop, a brand new Michelin Defender LTX tire costs around $226.25. The four tires will cost a total of $905. The installation charge of $60 is included in the overall cost of $965.
America's Tire
The cost of four new Michelin Defenders LTX tires from America's Tire is $816. The installation charge at this shop is around $80, along with a $10 disposal fee. You'll end up paying a total of $906 when you add everything up.
Costco
The Michelin Defender LTX tire is $186.49 at Costco. The cost of four tires is $745.96. The price of installing one tire at this shop is $15 plus a $2.99 service fee per tire, for a total of $17.99 per wheel package. With four tires, the installation cost will be $71.96. Your total cost will be $817.92 (which is still fairly low).
According to the data above, it appears that Costco has beaten its three rivals' prices:
The cost difference between four new Michelin Defender LTX tires and Walmart's total price of $875.96 is $58.04.
The cost of four new Michelin Defender LTX tires from Big O Tires is $965.96. The price difference between the Big O Tires and Costco is $147.08.
The cost of four new Michelin Defender LTX tires in America's Tire is $906.00, which is still higher by $88.08 compared to Costco.
Advantages of Costco Tires:
Costco tires will provide you with a number of advantages. Whether you buy them in one of their brick-and-mortar locations or online, it makes no difference. Here are some of the most important benefits of buying your tires at Costco:
1. High-quality tires:
Costco is known for its high-quality tire brands and models, which are designed to meet the needs of different types of vehicles and driving conditions. Whether you need a rugged off-road tire or a luxurious premium tire, you will find what you are looking for at Costco.
2. Innovative designs:
In addition to the wide selection of products from well-known brands, Costco also offers tires that feature innovative design concepts and technology.
For example, some tires come with grooves that channel water away from the contact patch to improve traction on wet roads, while others have special tread compounds that enhance fuel efficiency and reduce rolling resistance.
3. Excellent value for money:
Costco offers high-quality tires at unbeatable prices, it also provides some of the best discounts on tire services. Whether you are looking for new car tires or need to have your older tires replaced, Costco is the place to go for great deals!
4. Amazing warranty coverage:
Except for specialty tires and winter tires, Costco offers a full replacement warranty on all of its regular inventory items. This means that if any defects are discovered within the first 50% of tread wear, you can get a full refund or a brand new set of tires at no cost. What's more, this warranty applies even to road hazard damage!
5. Incredible customer service:
No matter your needs, Costco wholesale tire center's staff will be more than happy to assist you. They are knowledgeable and friendly, and they will go out of their way to make sure that you find the perfect tires for your car.
Whether you need help with tire selection or have questions about the installation process, the team at Costco will be more than happy to lend a hand.
If you are looking for high-quality tires at an unbeatable price, then Costco is the place for you! With a wide selection of products from top brands, innovative designs, excellent value for money, and amazing warranty coverage, it's no wonder that so many people choose Costco as their go-to source for tires.
And with incredible customer service to boot, there's no reason not to give Costco a try the next time you need new tires!
Disadvantages of Costco Tires
There are several significant disadvantages of Costco tires. One of the main drawbacks is that not all Costco locations carry their tires, so consumers may have to travel farther to access them.
Additionally, since they're sold in bulk, it can also be difficult for customers to find the right size and type of Costco tire they need without having a large selection available to choose from.
Finally, while Costco tires tend to be much cheaper than other options on the market when compared side-by-side with similar models (which may or may not actually come from Costco), there isn't always a big difference in price.
Another major disadvantage of purchasing tires at Costco is that they typically get lower ratings than other comparable brands and models on safety tests and consumer reports.
While these tires are usually durable and long-lasting, they can sometimes pose a risk to consumer safety. For this reason, it is important to carefully consider all of the pros and cons associated with Costco tires before making a purchase.
Overall, while Costco tires offer many benefits, including lower prices and superior quality compared to other brands on the market, there are also some significant downsides that need to be taken into consideration when deciding whether or not to buy them.
Ultimately, each individual consumer's choice is up to their needs and preferences.
Getting the best deal at Costco tires:
The savvy shoppers know that Costco discounts certain tire brands by $70 to $80 off throughout the year. Furthermore, they provide tire installation for just 1 penny per tire to sweeten the deal even more. That's already a savings of $60!
However, the best deals at Costco tires aren't always easy to find, but if you know what to look for, you can often get a great deal on the tires you need. We recommend that drivers spend some time looking through the inventory of tires available before deciding which ones they want to purchase.
Doing so will help ensure that you don't spend too much money or buy something that isn't really what you need.
That being said, there are certain things that all Costco tire shoppers should be aware of.
Below, we've included a few tips that can help make this process easier and more affordable for everyone who shops with them today:
1. Don't ignore the reviews:
One of the best ways to get a better sense of which tires are likely to be the best option for your needs is by checking out the reviews that have been left by previous shoppers.
This will usually allow you to see whether or not this type of tire is going to work well in certain types of driving conditions and how often they need to be replaced.
2. Know what you're looking for:
Although it's tempting to just buy whatever Costco has on sale, it's important that you know exactly what type of tire you need before heading into their store.
This can help ensure that you don't make a mistake about which ones would benefit your vehicle most and make sure that you get everything taken care of as soon as possible.
3. Compare prices:
Before making a purchase, always take the time to compare the prices of the tires you're considering at Costco with other retailers.
This will help ensure that you're getting the best possible deal on the items you need and avoid overspending on something that could have been found cheaper elsewhere.
4. Ask questions:
If you're unsure about anything related to the tires you're looking at, don't hesitate to ask one of the knowledgeable employees working in the store.
They should be able to answer any questions you have and help make sure that you're making the right decision for your vehicle.
5. Check for deals online:
In addition to checking for deals in-store, make sure that you also browse the inventory on Costco's website.
This can often help you find even better deals on the tires you need and ensure that you're getting everything taken care of as soon as possible.
The above tips should be more than enough to help anyone who is shopping at Costco be able to get their hands on the best deal available when it comes time to purchase new tires for their vehicle.
FAQs
1. Does Costco fix flat tires not purchased there?
Costco does not fix flat tires that were not purchased at the store. If you have a flat tire, you will need to take it to a nearby tire shop or service station. Costco offers a variety of tire services, but these are only available for tires that were bought at the store.
For safety reasons, Costco only uses authorized tire fittings. This is why Costco recommends its customers make sure the tire(s) they select meet the vehicle manufacturers' Original Equipment (OE) specifications. It must be a size authorized by the vehicle manufacturers.
2. Does Costco fix a flat void tire warranty?
Yes, Costco fixes a flat void tire warranty. Costco Wholesale will fix tires with tread face damage in accordance with reputable USTMA (United States Tire Manufacturers Association) standards. Road hazard failures in passenger, performance, and light truck tires purchased from Costco Wholesale are covered by this guarantee.
Costco is known for providing high-quality tires and excellent service when it comes to fixing flats. Their support technicians have the necessary tools and expertise to repair your car quickly so that you can get back on the road as soon as possible.
Whether you need a simple patch or a full tire replacement, Costco will work with you to ensure that your needs are met. Additionally, their warranties cover all types of flats and tread wear issues, making them one of the most reliable providers in the industry.
If you need help with your flat tires, contact Costco Tire Center today and see how they can help you get back on the road safely.
Wrapping up:
Thanks for reading the complete guide on Costco tires warranty. We hope you've found this guide helpful and informative. To sum up, we just want to mention that Costco is one of the best car service providers in the US.
The Costco tire warranty is one of the best out there, offering comprehensive coverage for your vehicle's tires and wheels.
In addition to that, Costco has a great selection of high-quality tires at affordable prices, making it an ideal choice for anyone looking to keep their vehicle safe on the road.
Whether you're looking for brand-name tires like Michelin or Firestone or more budget-friendly options from brands like Cooper, Hankook, Dunlop, or Toyo, Costco has you covered.
So if you need new tires for your car, be sure to check out the selection at your local Costco store today!
Sharing is caring!